On the 25th of December 2014 I went for a one-day-trip to Florence (Italy) with my mom, sister, dad and aunt, and this is my experience that I wanted to share with you …
Ready to go 😊🚆 pic.twitter.com/c0vMKrAPNH

— Lorenzo (@lorenzoviolone) December 25, 2014
I travelled from Rome to Florence with the amazing new train of a company called: ".Italo", finally a clean, comfortable and fast rail vehicle in Italy!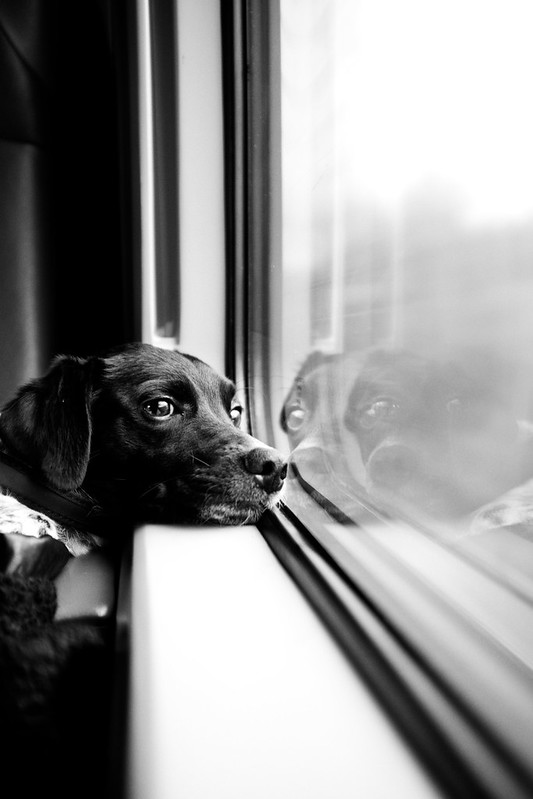 Usually the train experience is very very bad with the company Trenitalia, so I'm happy to had chosen Italo!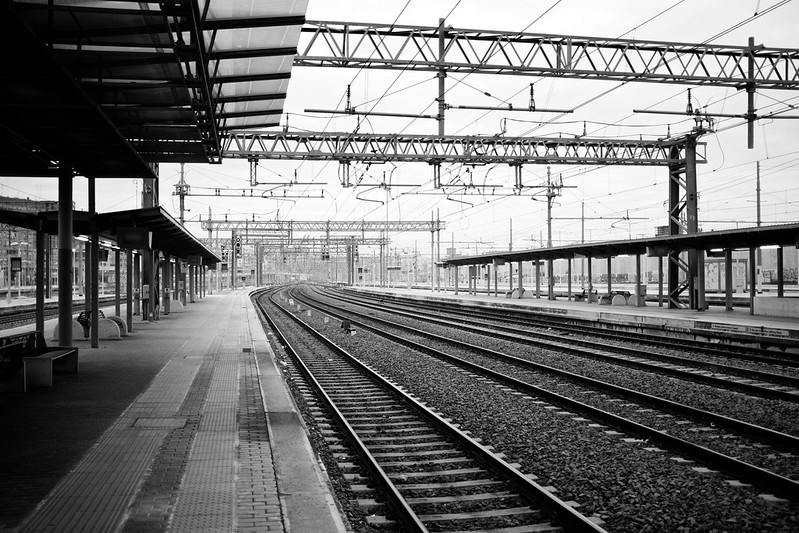 With the train we arrived at the very center of the city, which was pretty convenient to get rid of any other vehicles for visit this wonderful city!
We walked from the Basilica of Santa Maria Novella to the Giotto's Tower Bell and the other famous cathedral of Florence: Saint Mary of the Flower … we had pretty much a wide tour of the city, we visited also Palazzo Vecchio, Uffizi Gallery (just from outside), Ponte Vecchio, Pitti Palace and more …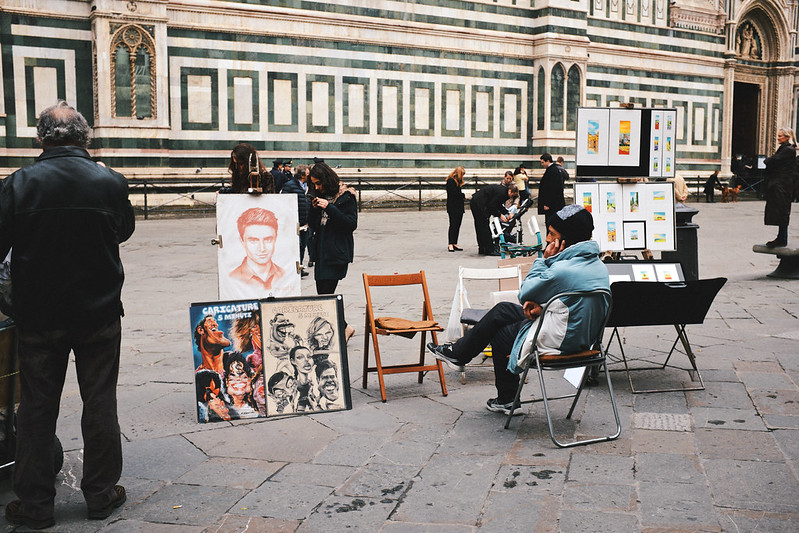 For capture the sunset we decided to go to a panoramic point, and by walk the nearest place was Piazzale Michelangiolo.
Unfortunately we discovered later that the sun didn't settled to the city but to the mountains behind us, however the sky was very colorful all around, so, we finally did some good shots.
We chilled a little bit up there with a wonderful live street-music in the background, then we went down the hill for walking through the city by night and we discovered and eaten a speciality of this place, the "Lampredotto", if you ever get a chance to visit Florence you cannot miss this plate.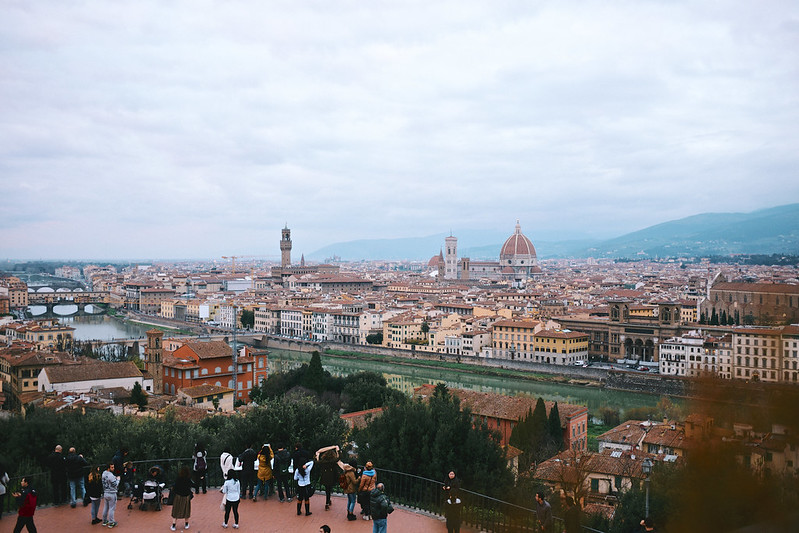 Then, on the way back to Rome with another Italo train, we discovered at the station a Christmas Tree with a lot, lot of letters for Father Christmas … we had so much fun reading some of those, that we decided to write an our one :)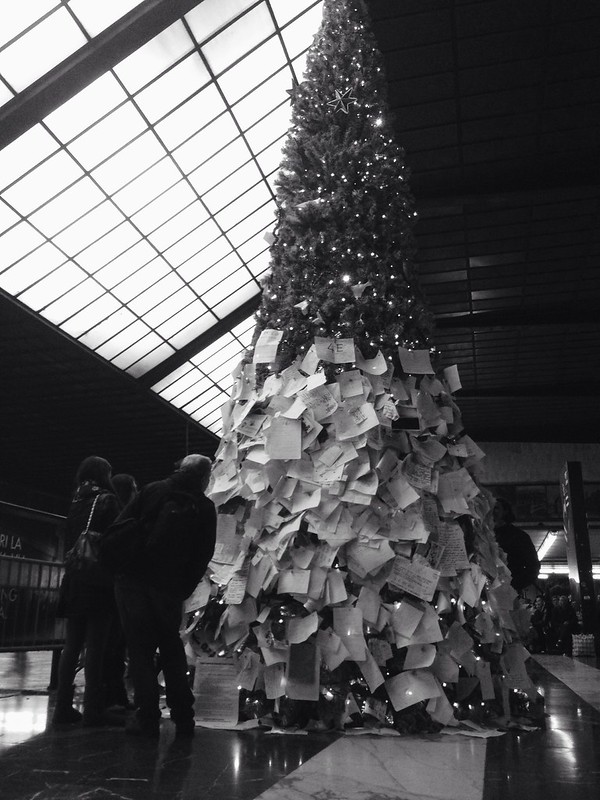 At the end of it, I passed a very good day indeed with part of my Family, was the second time that I travelled the Christmas Day, the first one I went to Japan, and guys: traveling the 25th of December is awesome!
I enjoyed Florence, is way smaller than Rome, but very nice and romantic with lots of monuments to capture, you'll see that with your eyes on my Flickr photo-stream …
… 2014 it's been amazing, hope to see you in 2015 with a planned trip to Barcellona at the end of January … stay tuned, it's gonna be awesome!