As you might know, this past Christmastime I've been traveling to one of my favorite cities: London. I had such a great time: meeting again with my sister that she's now living there, and discovering the greatest bits of this wonderful city with one of my aunt.
And because it's been Christmas, I wanted to surprise my sister with a wonderful present .. Well, the mission got failed … At least in part, let me tell you why …
Francesca is not an easy person to tell: "There's a surprise for you!", she doesn't like surprises, she wants to know everything in every single detail at the very first moment that there's something that she shouldn't know yet, but I wanted to surprise her anyway. Every Sunday I got sent her working shifts for the week ahead, and as soon as I realized that she wasn't going to work on the 23rd of December, I immediately booked a visit to the highest skyscraper in Europe: the Shard, I thought it was a pretty cool gift, and it sure was, but was meant to be a surprise.
I had such an hard time keeping the secret, that at the end I needed to tell her. The problem was that the day she was free, turned out to be a working one! Fortunately I managed to move the booking day of the tickets a day after, and so, we gladly made it, and it's been incredible! I felt so lucky in this trip to visit two of the most amazing vantage points of London: the Shard, and what the Londoners called: the walkie talkie (Sky Garden). But let's just talk about the view from the Shard now …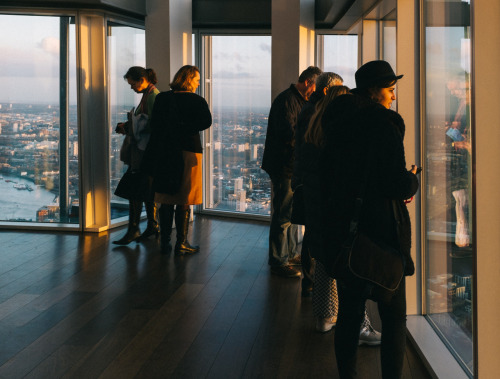 We've been up there for 3.30PM, a perfect time for capturing the sunset, and seeing the city at night too.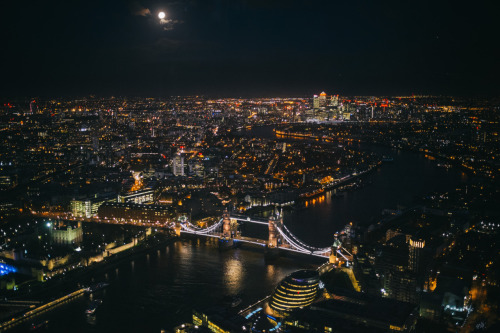 We captured lots and lots of photos, and we really didn't want to go down anymore .. Was so beautiful! In addition to that, we discovered the most amazing restroom I ever seen in my life, such a great experience too 😊.
After walking around/up/down to the couple of top floors of the building for three hours, the time to go down sadly come … And so, here we were again, down to the London bridge tube station, but with another memorable perspective of London in mind.